Corporate Overview
MHR Partners is a managed recruiting services firm specializing in staff augmentation, direct-hire, and on-demand sourcing and recruiting support for the Information Security and Technology industry. MHR's Managed Recruiting Services will help align your business strategy with your recruiting strategy. MHR has over 25 years of technical staffing and recruiting experience with an emphasis on Information Security, IT, and Data Science.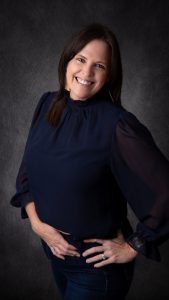 Jennifer Wilson
Founder & Senior Talent Acquisition Executive
Jen comes with over 25 years of professional experience as a Senior Talent Acquisition Executive and Senior Account Manager/Business Development Executive. Jen continually demonstrates success by her commitment to her customers and her quest for excellence.
Areas of Expertise:
Talent Acquisition
Recruitment Process Improvement
Recruitment Process Outsourcing
Business Relationship Management

Rebecca Winckler
Technical Recruiter & Account Manager
Rebecca joined MHR Partners in 2020 and really hit the ground running with all things Social Media & Marketing and is now our lead in Technical Recruiting and Account Management. Her attention to detail and her eagerness to jump right in has placed her at the top as a preferred recruiter for many of MHR's clients.
Areas of Expertise:
Technical Sourcing & Recruiting
Account Management
Social Media & Marketing